Address:
Coors Visitor Centre,
Horninglow Street,
Burton-on-Trent,
Staffordshire.
DE14 1YQ

Directions:
See the interactive Google map above. The visitor centre is located at the red pin on the map. You can pan and zoom the map to see where the visitors centre is and how to get there. There are also some good maps and driving instructions on the visitor centre's web site, which is shown below

Web Site:

Who goes there?
The Coors Visitor Centre is the site of the Annual Boxertrix riders grand meeting. The last annual meeting took place during the weekend of May 12, 13 and 14 of 2006. In 2005 we had about 50 R1100S riders turn up over the weekend, as shown in the picture above. Take a look in the Days out section of the Boxertrix forums for more details. The event is organised by Reg Fradley, whose Boxertrix ID is "bikemad99".

Refreshments:
There is a restaurant on site, with it's own Brewery attached!.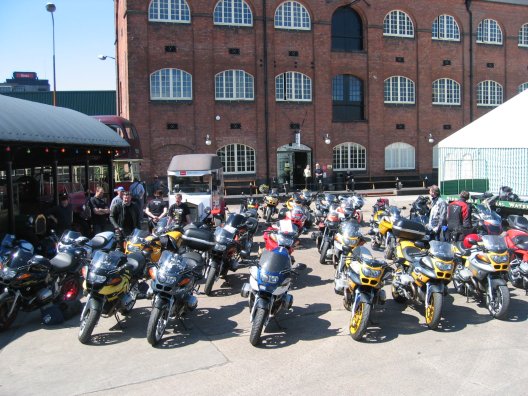 Mass Meet 2006 Ride Out Route:
The route for the rideout for the 2006 mass meet is shown below, as the yellow track starting and finishing at the Coors Visitor Centre in the south east corner of the map. The rideout took place on Saturday May 13 2006.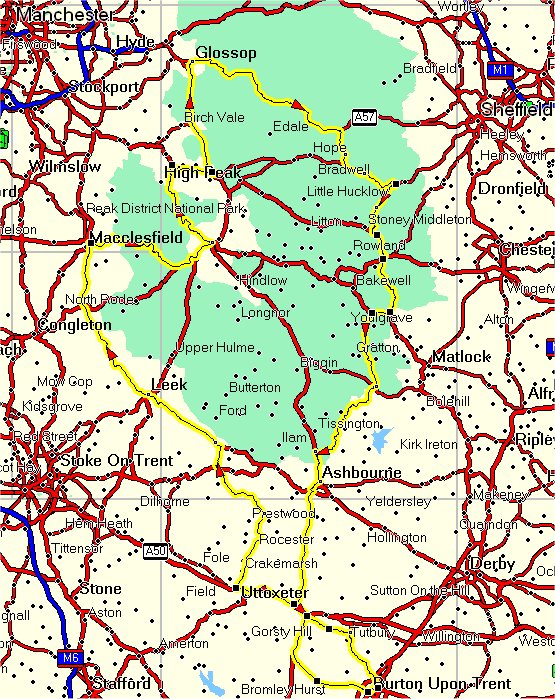 If you have a Garmin GPS, you can download this route file here