Address:
Watling Street
Towcester
Northamptonshire
NN12 8ET

Directions:
Jacks Hill Transport Cafe (Truck Stop) is located on the A5, just north of the A43 roundabout intersection. If you're northbound, its on the near side.

Opening hours:
6AM until 10pm Mon-Fri
6AM until 2.30PM Saturday
7.30am until 3pm Sunday

Web Site:
http://www.transportcafe.co.uk/jackshill.html
Warning: Web site plays bloody awful bontempi style 'music' file of Phil Colllins' 'Take me Home'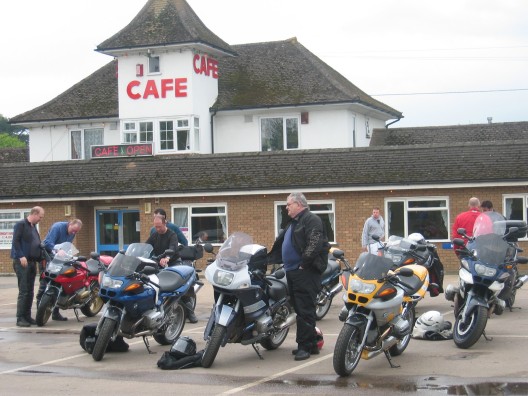 Who goes there?
It's an old fashioned truck stop. Plenty of bikers use it at the weekend.

Refreshments:
Fine fried breakfasts.