Folks,
The time has come for a change of ride. For that reason, I'm putting my beautiful orange and grey R1200RS up for sale: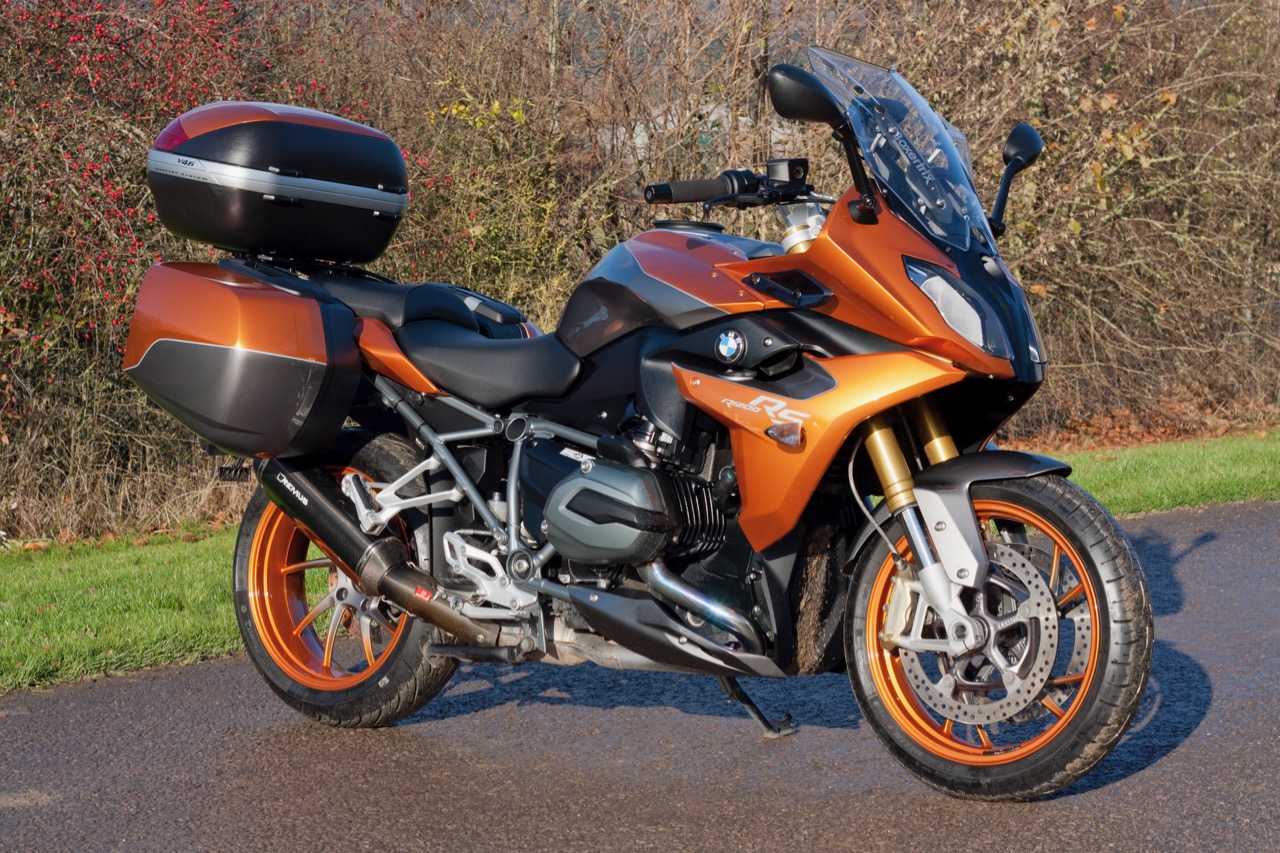 It was one of the first batch of SE's into the UK in 2015, which did not have the Daylight Running Light, nor the LED indicators. Other than that, it's full SE spec and I am the first owner. I transformed it from Granite Grey to this orange and grey colour scheme just over a year ago. The paint job is a work of art, and all of the logos are executed in paint, not stickers. The bike has covered 24,000 miles without issue, and has had it's 24k service and a fresh set of Pilot Road 4 tyres fitted. Included in the price are:
- colour matched BMW panniers and inner bags
- colour matched Givi V46 top box on a bacaruda mounting plate
- Remus Hexacone carbon fibre end can (plus the original can, if you like the chrome boat anchor look...)
- Mudsling & Avant Guard engine protector fitted
- Horning GPS mount above the clocks
- Wunderlich under seat helmet security cables to lock 2 helmets to the bike
- laminar lip detachable windscreen extension
- Personalised numberplate (R12 MBK -
M
otor
B
i
K
e...)
- MOT through to September 2019
- bike features: Quick-shifter with auto-blipper for clutch-less up and downshifts; Electronic suspension adjustment; rain, road and dynamic riding modes, pre-wired for BMW Navigator GPS (GPS unit is not included...);
I'm after £7,750. Drop me a PM if you are interested. I'm based in Surrey, if you want to see the bike, and I would be willing to come and meet you if you are within roughly a 100 mile radius of me.
Cheers,
Paul