I've been around BMWs for some time now - several Airhead Cafe Racers, a few Kay Streetfighters [ one ongoing ], Y Trike project [ also ongoing !
], and now a modern take on the Cafe Racer genre. Somewhere between a Retro and Concept style
It's not meant to be a copy of any one style - just our interpretation.
Basis is the R1100S and the plan is to use the base model as a styling base and add in as many of the useful mods / upgrades that you peeps [ and Pelican ] have tossed around over the years.
When we got involved in the Y Trike some years ago - that involved buying some donors to use for parts. Naturally the donors were ridden around for a while to confirm they were in good useable condition [ mechanically ].
I found the steering "ponderous" to say the least - reminding me of my Guzzi Centauro. As with the Centy, seat height was a borderline issue for my 29.5" inside leg measurements !
So, although we will develop an adjustable Paralever torque arm - the "10mm Shorter" Telelever is top of my list to achieve sharper steering and keeping the seat height reasonable. A 10mm cut'n shut is under way as POC, then an adjustable version will be developed [ OEM spec - 15mm ] to experiment with. We'll develop our own RAMSHOX to suit the finished article.
I'm grateful to the 100's of peeps that have posted up their knowledge and tips - and welcome more constructive comments ..........."what do you think you're doing with our Classics" is NOT deemed constructive - we all have our own ideas on what's Classic and what's not.
A lot of what I've learned even to date has been very useful in deciding on a baseline for the project. Thanx.
BTW - best place to buy Power Commander V ?
The "Before"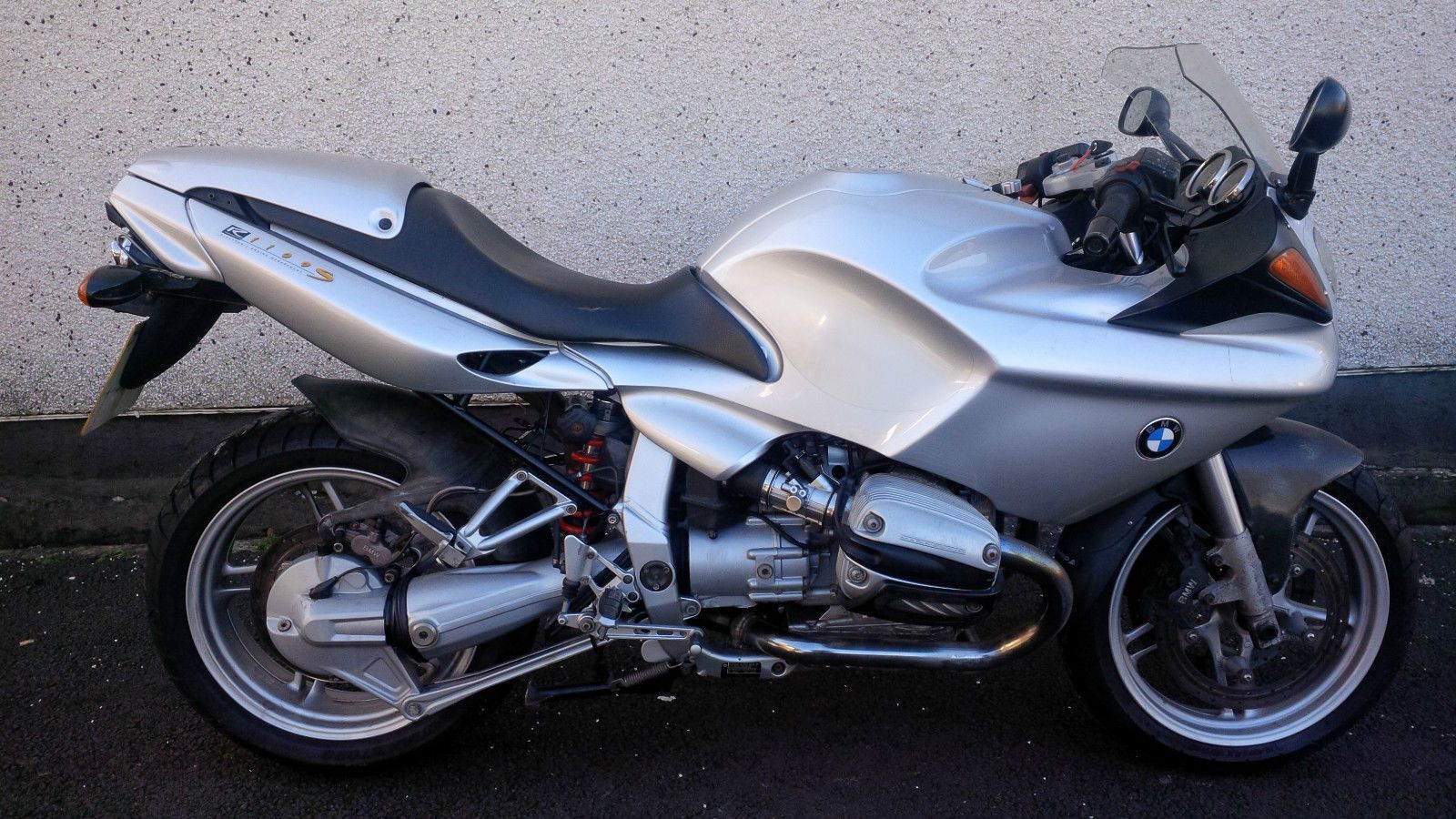 Y Trike after chassis testing - fitting body panels, tank, and controls.